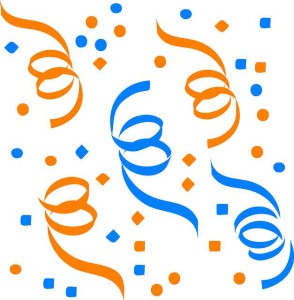 Today, January 22, 2016, FaithLife Ministries celebrates its 15th anniversary of ministry. We are amazed at what God has done in and through us these past 15 years, where he has led us, and how He has provided for us and used us to minister to church leaders around the world! This was never our plan, but God indeed had a plan for us! It reminds me of Proverbs 19:21 where it says, "Many are the plans in a man's heart, but it is the Lord's purpose that prevails."
When we began this ministry in 2001, we simply had a vision to take Americans to the mission field to experience the joy of serving our brothers and sisters in other nations. God has blessed America, and Americans, and we have so much to offer the Body of Christ in other parts of the globe. God has blessed us with education and financial resources, two resources in short supply in many nations. We just wanted to be obedient to God's command to share what we have with others less fortunate (Hebrews 13:16 – "And do not forget to share with others, for with such sacrifices God is pleased.")
But little did we know what God had in mind! We have seen this ministry grow quite rapidly in the past 5 years, primarily when we followed God's leading to establish a global trainer network. This has enabled others around the world to join us in this mission and vision, and thus multiply our efforts and our resources. Today, our training has reached 48 nations and we have 49 Trainers in 25 nations involved in our network teaching others what we have taught them! Wow! We are now halfway to our goal & vision of seeing our training reach 100 nations.
Additionally, so many of you have contributed your financial resources to help us train and equip these leaders. And others have gone with us to help us train them. We could never have done this on our own. There is power when God's people work together for the benefit of others! Thank you so much for your partnership with us in this ministry!
God is so good and we praise, thank and acknowledge Him as the source and reason for whatever has been accomplished in this ministry! As it says in 1 Peter 4:11, "If anyone serves, he should do it with the strength God provides, so that in all things God may be praised through Jesus Christ."
To God alone be the glory!!